After 12 years at Apple leading the design of the iPod and iPhone, Tony Fadell told his friends and family he was leaving one of the most valuable companies on the planet to make thermostats. (Could there be anything less glamorous?) Not surprisingly, his move elicited a collective, "Are you insane?" 

But yesterday Google announced it was forking over $3.2 billion in cash for Fadell's company, Nest, which makes a smart device called the Learning Thermostat and a smart smoke detector called Protect. Not such a crazy move after all. 
Chet Geschickter, an analyst covering energy management at research and advisory company Gartner says.  
"My initial reaction was 'wow,' Google would need to sell a lot of thermostats to get that money back, probably too many to validate the price."
Geschickter believes the move is part of a broader strategy for Google.   He says.  
"They're probably making a play at what we call the connected home, a ubiquitous networking with low-cost sensor devices, and they'll start building all different kinds of functionality inside modern domestic environments.  The fact that they paid $3.2 billion for a company created with a very attractive product that's getting traction — it's a very large investment, even for Google. My take as an analyst is, this is part of a bigger strategy for home tech."
But Google is acquiring so much more than thermostats and smoke detectors that go for $250 and $130, respectively.  It's getting a learning algorithm that's integrated in Nest products, which interact with homeowners rather than just implementing their commands.  Geschickter says.
"They're purchasing the customer base and brand name, which Nest has done a good job of popping up very quickly.  When you break it down, there are a couple of different key pieces of intellectual property that have legs."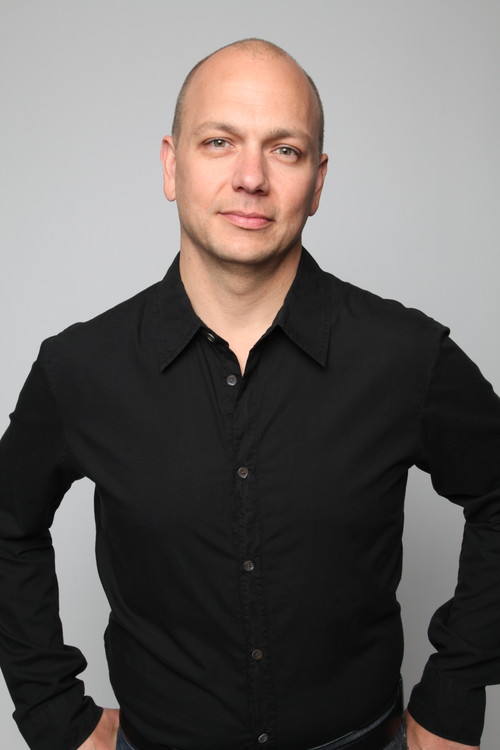 Fadell (shown) founded the company with Matt Rogers, another Apple alum.
When a behemoth tech company like Google places its chips on the table, everyone starts to listen, and this could be the big break that the home tech sector has been looking for.  Architect Steven Randel says.   
"I'm really blown away by this news.  I think that Google sees a huge lapse in the technology in this specific area. They're going to try and move in on it because no one else is doing it. All these different home tech devices, nothing is coordinated together; that's what Google is trying to go for. You'll see them begin to integrate all these different devices, and they'll communicate to one source."
Home tech writer Mike Elgan points out that Google had actually been working on a smart thermostat of its own and may have abandoned those plans.   He says.  
"The company is interested in home automation and the 'Internet of things' because Google's specialty is better living through algorithms.  The Nest thermostat, as well as the company's smoke detectors, are intelligent. They learn and adapt. Eventually all these smart things in the home will be connected to each other and to the people who live there through smart phones and wearable computing devices."
Fadell and Rogers had set out with their company to make home products that users can control with smart phones, but also that learn on their own.  The thermostat, for example, learns homeowners' living patterns and adjusts accordingly for the just-right temperature — allowing the homeowners to save on monthly energy bills.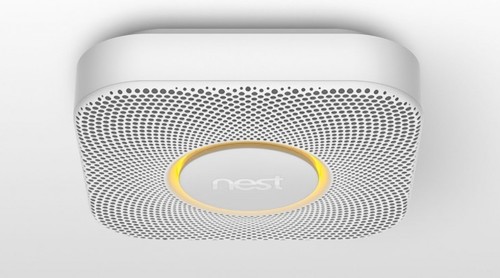 But if Rogers and Fadell gave the fledgling smart-home and energy-management industry a much-needed makeover, Google just gave it an arena in which to perform.  After all, it's an industry that Geschickter says a lot of venture capitalists have all but given up on.   He says.
"Many of these companies have not done very well.  My prediction was about 60 to 70 percent would be out of business in two to three years. On the flip side, you can call Nest a winning racehorse. This is going to lead to a serious rethinking of the venture community home management automation space. It definitely shifts the playing field."
The company purchase makes sense. Nest's relationship with Google goes back to 2011 (decades in the world of Silicon Valley start-ups.) Google Ventures led Nest's series B and C rounds of funding. Plus, Google isn't entirely a stranger to the home design industry. 

In 2011 Google retired Google PowerMeter, its flirt with providing a free energy monitoring tool for which users provided smart meter data.   Geschickter says.  
"They couldn't get any traction with it.  But now it seems they've come back around and jumped in with both feet."
What's more, in the early 2000s Google acquired a little-known software company called SketchUp, which makes a modeling program that lets architects create quick and easy designs they can share with clients. It later sold the software, but the program is ubiquitous among architects today.  Randel says.  
"Google's money and power got the name of the product out there."
Geschickter believes home security could be the next step for Google's Nest venture. The home security systems out there — take Xfinity home, for example — are bundled services that include home security, broadband (Internet and cable) and energy management.  He says.  
"It's a triple play."
Google could recoup its investment through a combination of product sales and recurring service streams. Again, a push into home security could be the next logical leap.   Geschickter says.  
"If you look at a basic ADT home security service, it's $20 to $40 per month, plus you have to buy the home security hardware.  There are something like 150 million residences in America. If you get a small percentage paying a subscription fee, that's good money."
The move opens up potential partnerships with utility companies, too, Geschickter says. Companies like Opower currently provide utility companies with data about energy usage.   He says.  
"Many utilities in America have obligations to pursue and implement energy-efficiency programs; regulations require it.  So this could be an opportunity for Google."
Elgan points to other possible opportunities for Google to integrate Next technology in its own initiatives.   He says.  
"There's some evidence that Google's Android @ Home initiative will be associated with Google Now, which is its preemptive search engine and virtual assistant.  So, for example, Google Now might help control the thermostat by checking both the weather and also the family calendars — knowing when nobody will be home. It might watch your commute to turn the heat up just in time for you to walk in to a warm house — that sort of thing."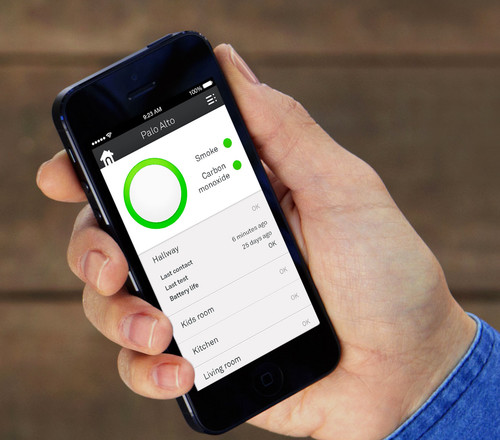 The NEST app being used on a smartphone to control the NEST thermostat. (Click Image To Enlarge)
But not everyone is welcoming the Google buy with open arms. Questions of privacy have already come up, although Nest said in a statement that its commitment to privacy would not be affected by the sale. One has to wonder, though, what a company like Google will do with the vast amounts of data that Nest products collect. Could we see a future where hackers are able to break into our homes? Or use data to see when we're away on vacation? 

Geschickter is quick to throw cold water on that fear.    He says.  
"There's a lot of talk about occupancy and watching patterns and targeting households that appear nobody's home, but it hasn't really come to pass yet.  Doesn't mean it's not a legitimate concern; it just hasn't cascaded into some larger event."
COMMENTARY:    According to the GSMA report "Vision of the Smart Home -- The Role of Mobile in the Home of the Future," connectivity is generally regarded as a high-end novelty in home devices, such as utility meters, thermostats, security cameras, TVs and Blu-ray players, rather than a feature for the mass-market. This view will become out-dated as we move to a future where connectivity is pervasive and embedded in virtually all household devices.  Many analysts believe that the smart home of the future is likely to contain 15 to 30 connected devices and sensors, all linked via a home area network and connected to service providers' back-end systems and the Internet. Connected devices will range from ordinary household appliances through to solar panels and electric vehicle charging infrastructure that both consume and generate electricity.
The combined revenue from the smart metering, home automation and home energy manage- ment (HEM) segments will be worth more than $44bn in 2016, according to the combined forecasts from market analyst companies ABI and Berg Insight. The overall revenue potential of the smart home, however, will be considerably higher as devices from the entertainment, health and home security sectors also become connected.
Mobile connectivity will be a crucial ingredient in bringing together the different parts of the smart home puzzle. Without mobile networks' extended coverage, smart home services will only be available in limited locations and will miss the mass-market opportunity. The mobile handset is emerging as a key interface and consumers' constant companion for remote monitoring and control of smart home services. With deep expertise in technology change management and a long-term technology roadmap, mobile operators are attractive partners for smart device and service providers.
The smart home services market is not an entirely new opportunity. Home automation and home energy management companies already cater to wealthier niches of the overall market. However, in order to put together a package of smart home applications for the mass-market, different providers of devices and services will need to collaborate.  
In some areas, companies from different sectors see themselves competing for "ownership" of the consumer: utilities companies have a route to the customer via smart meters; telcos can base their proposition on broadband hubs and set-top boxes; security companies can leverage connected security systems; and gaming providers can develop new applications for connected set-top boxes. But many of these companies will also need to co-operate to realise the full potential of smart home services. In fact, collaboration will be a must for the success of the smart home services market.
Courtesy of an article dated January 16, 2014 appearing in HOUZZ