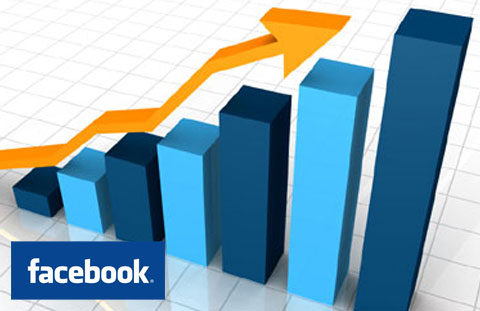 Ad spending on Facebook will reach $4.05 billion worldwide in 2011--more than double last year's $1.86 billion total in global ad revenues, according to a new estimate from eMarketer. By 2012, worldwide ad spending on Facebook is expected to reach $5.74 billion, up 42% over 2011.
With its nearly $2 billion in revenue this year, Facebook is already reported to be worth a whopping $50 billion based on a recent $500 million investment by Goldman Sachs. The company is widely expected to go public next year.
"2010 was the year that Facebook firmly established itself as a major force, not only in social network advertising, but all of online advertising," said eMarketer principal analyst Debra Aho Williamson, in an article released today. "In 2011, its global presence is something multinational advertisers can't ignore."
The projected $4 billion in ad spending on Facebook in 2011 is expected to be roughly evenly split between the U.S. and international markets.
Spending on social media advertising overall in the U.S. will increase 55% to $3 billion this year, with social media accounting for 10.8% of all online ad dollars. Worldwide, where social network ad spending will rise 71.6% to nearly $6 billion, that proportion will be somewhat lower, at 8.7%.
Not every social site is benefiting from the growth in spending in the category. Ad revenue at MySpace, which last week slashed about half its staff, is predicted to fall to $184 million in 2011 from $288 million last year and $470 million in 2009. Facebook's rise has come directly at the expense of the former No. 1 social networking property.
With an official user base of 500 million, now estimated closer to 600 million, Facebook could end up beating even the bullish projections from eMarketer for this year. "If Facebook can continue to increase its global user base and boost the amount of revenue it generates per user, it could even surpass these forecasts," said Williamson. The bulk of the company's revenue to date is coming from small and medium-sized businesses using its self-serve ad system.
COMMENTARY:  The $4 billion advertising revenue forecast for Facebook in 2011 is do-able, but it is my opinion that this is not going to come exclusively from advertising, and it is not going to be an easy thing to accomplish.
Facebook has one huge thing going for it--$2.0 billion in additional funding from Goldman Sachs ($1.450 billion) and Digital Sky Technologies ($550 million) respectively.  This war chest will come in very handy in expanding into new markets and making acquisitions that can add additional revenues.     
I have said this before, and it is worth mentioning again, but Facebook is not really a social network in the traditional sense, but a pawn shop, a platform, if you will, that other businesses can use to tap into the monstrous 600 million membership.  Zynga has done this with social games.  Facebook gets 30% of every Zynga dollar.  Social commerce is going to be a major component of Facebook's revenue streams.    
I am not entirely convinced that Facebook can achieve the magical 1 billion membership total unless it can break into three very tough markets: China, India and Japan, where it's presence is in the low single digits.  Facebook must deal with completely different cultural dynamics, and most overcome those challenges if it is to gain headway.               
Already the world economies are showing troubling signs of weakening.  Unemployment rates remain high not just in the U.S., but especially in the EU.  If a double dip recession should occur in 2011, advertiser's typically cut back on their media purchases, and social media will be the first to go.
Courtesy of an article dated January 19, 2011 appearing in MediaPost Publications Online Media Daily