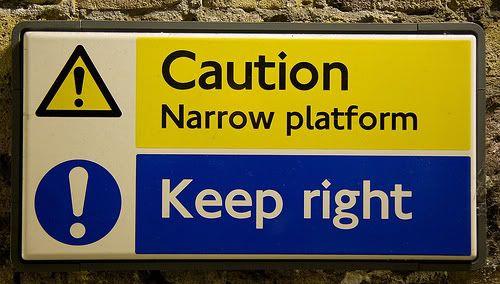 While most companies have increased the amount they spend on social media over the last year, the figures are still modest compared to investment in other channels. 
Our Social Media and Online PR report, produced in association with bigmouthmedia, finds that 28% of companies are not spending anything on social media marketing while a further 33% are spending less than £5,000 a year.
The majority of responding companies are not spending anything at all on social media, or less than £5,000 per annum, which wouldn't really pay for much. Just 10% of companies are spending £50,000 or more per annum. 
This lack of investment partly stems from a lack of understanding of how to measure social media success. 47% of companies say "the jury is still out" specifically because they have not been able to measure results from their social media activity. 
This modest investment in social media is also proving to be a barrier to social media success. 49% of company respondents say that lack of resources is a major barrier to success, and 30% say lack of budget is a significant issue. 
Other barriers include lack of knowledge, company culture, and measurement problems. Clearly some of the high profile 'PR fails' around social media have made some companies cautious about engaging with social media, as 22% cite 'fear of reputation issues'. 
The lack of resources applied to social media is reflected in staffing levels. While 8% of companies have six or more staff dedicated to social media, the majority have very few people in social media roles. 
29% of companies do not have any employees in the organisation who are solely dedicated to social media, while this figure only drops to 27% for companies with a turnover of more than £150m, which suggests that budget is not necessarily the problem. 
Most companies have just one (32%) or two staff (17%) devoted to managing social media activity within organisations.  
Learn more...
Econsultancy's Social Media and Online PR Report, produced in association with bigmouthmedia, is the most comprehensive study of its kind around the strategies, tactics and websites companies are using to harness social media for marketing, sales, customer service and other business objectives.
The research is useful for those who want to get an overview of what businesses are doing with social media and enables companies to benchmark themselves in terms of budgets, resourcing, metrics and barriers to success ... plus much more.
The 82-page report, also available in summary as a PowerPoint presentation, is based on a survey of more than 800 companies and agencies carried out in August and September 2010. Respondents include client-side digital marketers and communications professionals, as well as digital and PR agencies.
COMMENTARY:    Social media is a new media channel, and brand marketers have a good reason to remain suspicious.   Measuring the ROI on social media campaigns is proving to be a difficult task.  There is no uniformity or standards in social media metrics for measuring performance and ROI of social media campaigns.  Social media is akin to mercury.  It is difficult to get a handle on it. Social media raises more questions.   Is it the message or the audience?  What is the best time?  What is the best content?  What is the best social media channel?  Should marketer's use branding or promotions strategies in their social media campaigns?  How do you measure social media impressions?  
Social media sites like Facebook, Twitter and Foursquare only recently began monetization and they are still experimenting with products and pricing models.  No wonder brand marketer's are suspicious and confused.   Brand manager's are taking a wait and see attitude.  This was very evident at the Interactive Advertising Bureau's (IAB) MIXX Conference when Facebook and Twitter execs pleaded with brand manager's to finally take social media seriously.   
So is social media advertising the wave of the future?  Forrester Research predicts that social media will grow to $3.1 billion, a compounded annual growth rate (CAGR) of 34% between 2009 and 2014.   That's an impressive rate of growth, but Internet search and display ad revenues will both dwarf social media by a factor of 10, so is social media much ado about nothing?   
Several advertising and marketing experts, including myself, believe that the ad supported social network business model is BUSTED.   In short, we believe that social networks will have difficulty being profitable solely with advertising.  Social networks will need additional sources of income. We are already starting to see some of this with the addition of social games, a future Facebook smartphone and partnership between Facebook and Skype.  If Forrestor's social media numbers are correct, and Facebook can grow membership to 1 billion within five years, shouldn't we expect social media advertising to deliver even greater results?
Courtesy of an article dated September 30, 2010 appearing in eConsultancy